Design, Construction, and Operations
A Team of Professional Design Engineers
ESG Operations currently has more professional design engineers in management roles than any company in our industry. We not only provide operations and maintenance services for our partners but also provide industry-leading engineering services.
Our team uses a design-build process for facility upgrades and expansions that can result in significant cost and time savings. This approach allows our partners to meet system needs while lowering operation and maintenance costs and extending the service life of facilities and equipment.
ESG also provides a wide range of technical, maintenance, and financial consulting services for your utility or public works system. Our services range from full-system evaluations that include in-depth financial and rate analysis to process-specific employee training.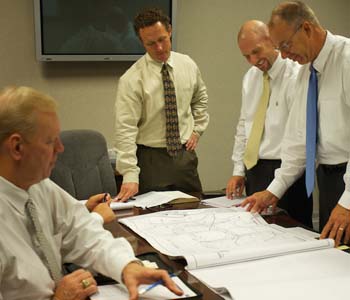 A
Team of Public Works and Utility Experts
ESG's team of industry experts can also assist you with:
Regulatory compliance issues
Temporary staffing
State-of-the-art evaluations
Identification of cost savings
Performance-enhancing measures