Awards & Recognitions
The most award-winning utility operations company in the Southeas

t
ESG Operations, Inc. is consistently recognized by industry and regulatory authorities thanks to the commitment and professionalism of ESG staff and associates serving on our projects.
Respected trade publication, Engineering News-Record (ENR), has named ESG Operations Inc. one of the nation's Top 200 Environmental Firms since 2011.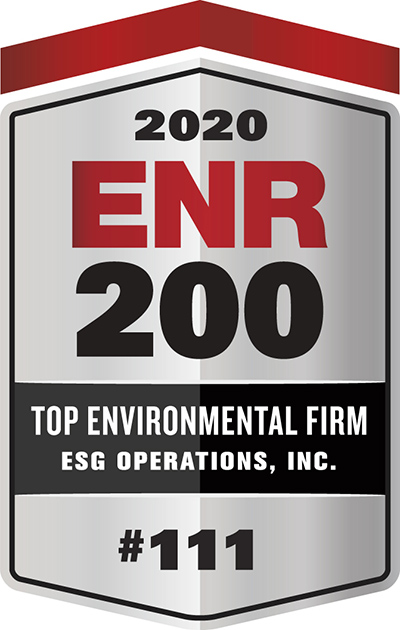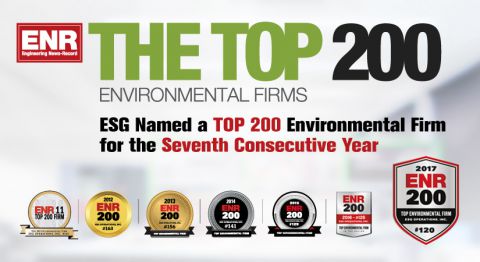 Other ESG awards & recognitions include:
Plant of the Year
Top Operator of the Year
Safety Plant of the Year
Biosolids/Residuals Program of Excellence
Excellence in Laboratory Quality Assurance
Public Education Award
Check out a complete list of all of ESG's awards & recognitions.