Ni Pacolet Milliken Utilities, South Carolina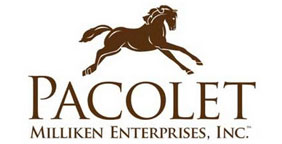 After transitioning this project from another contractor, ESG began its relationship with Ni Pacolet Milliken in February 2016. Ni Pacolet Milliken is a private, family owned investment company that owns and manages various assets in the real estate, energy, and infrastructure industries. ESG operates and maintains their wastewater system which consists of 3 wastewater plants and 80 lift stations spread throughout a 295-square-mile service area.
ESG's team of 29 associates has significantly created operational efficiencies and stronger wastewater system redundancy by implementing a CMMS, self-performing numerous repairs, and returning multiple pieces of unutilized rented equipment. ESG has also performed a condition assessment and prepared a 12-year equipment repair/replacement plan. ESG's in-sourcing and asset management strategy will minimize operations and maintenance costs, reinforce compliance efforts, reduce reliance on outside contractors, and prolong the life of Ni Pacolet Milliken's wastewater utility assets.
Facilities Operated and Maintained
6 MGD activated sludge wastewater facility
2 MGD activated sludge wastewater facility
0.88 MGD aerated lagoon wastewater system
80 lift stations
621 miles of sewer collection system piping
Service Area
295 square miles
Customers
13,600
Significant Accomplishments
After transitioning this project from another contractor, ESG repaired all system-wide pumps and all 80 lift stations are now operational for the first time in five years.
Quickly transitioned from a paper work order system to a more efficient computerized maintenance management work order system.
Created cost savings and greater efficiencies for the client by obtaining lab certifications at the two main wastewater treatment facilities.
Repaired all three belt filter presses and the presses are now operating simultaneously for the first time in 5 years.
ESG's removal of rented unutilized emergency pumps created a cost savings of $10,000 per month.
ESG self-performed repairs that made the wastewater denitrification process functional and more efficient.